Quick Loan Facts: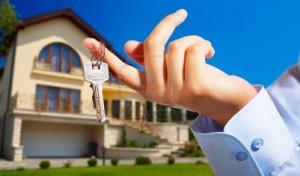 There are several types of loans available with different rates depending on your unique situation, call or email me so we can determine your eligibility!
The type of loan that is best for you is based on several qualifying aspects including, down payment, self-employed or W-2, current/past military service, gift funds, if you have a non-borrowing applicant, and the type of property you are going purchase.
The BEST way to figure out what you qualify for, and what loan will work best for you, is to consult a Mortgage/Loan specialist, I will direct you to the best individual!
Common Types of Loans
Conventional Loans
A conventional loan is the most traditional type that is generally for buyers that have 5%, 10%, 15%, 20%, or more for a down payment. These types of loans are sometimes cheaper than FHA loans because you are able to put more down, avoiding any mortgage insurance costs. Conventional loans over $417,000 can also qualify as jumbo loans could offer a lower rate, if you have excellent or good credit.
FHA Loan
Most first time home buyers will lack a sufficient down payment to qualify them for a conventional loan, so an FHA loan will start at have only a 3.5% down payment. This type of loan will also have mortgage insurance but easier qualifying terms. Such terms include if you have good/fair/poor credit, low fico score, previous bankruptcy, foreclosure / short sale, collections, judgements, etc.
VA Loan
This loan is for active or past veterans that will offer no money down options to buy a home. If you are current or past military service ask me about about this type of loan for you.
Questions?
Want to see what you can qualify for or what will work best for you:
714.485.5022 | 323.325.5858
brian@brians-re.com
---
find out what you can afford